LES INCONTOURNABLES DE LA CORNOUAILLE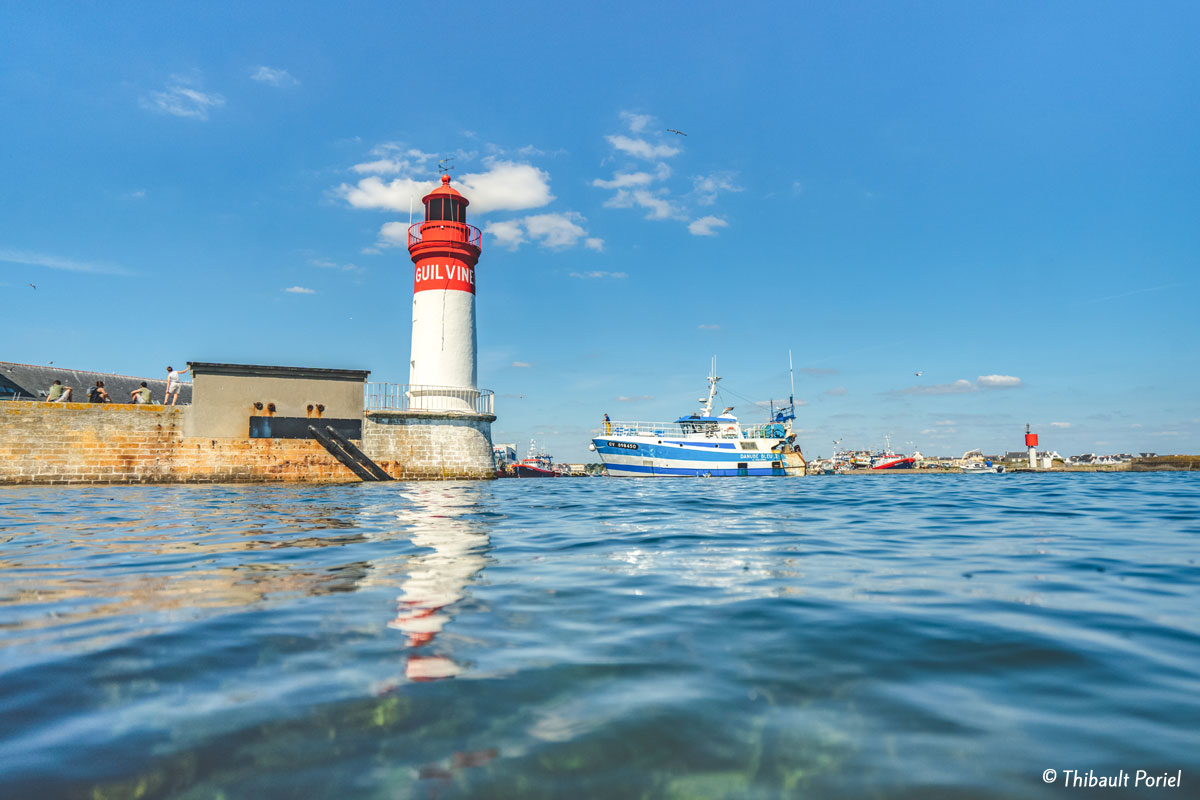 The essentials of Breton Cornwall, a tour not to be missed under any circumstances.
JOUR 1 – Quimper
Rendez-vous dans l'après-midi avec votre guide-conférencier à l'Office de Tourisme de Quimper. Partez à la découverte de Quimper, City of Art and HistoryLet yourself be charmed by the historic centre with its timber-framed houses, the Gothic cathedral of Saint-Corentin, the ramparts, the flowered footbridges along the Odet...
Settle into your 3* hotel located on the outskirts of Quimper. Pot de bienvenue. Dîner à l'hôtel.
JOUR 2 – Locronan et la Pointe du Raz (120 km)
Breakfast at the hotel. Rendez-vous avec votre guide-conférencier dans le hall de votre hôtel pour une journée de guidage.
The morning will start with a guided tour of the Breton Departmental Museum. Il conserve et révèle some wonderful treasures from the Breton past. Furniture, earthenware, objects of daily life and traditional costumes are also presented.
Continuation vers Locronan. En début d'après-midi, visite guidée de la Small City of Character, aimée des peintres et des cinéastes : la Grande Place, l'église prieurale.
Lunch in a traditional crêperie.
In the afternoon, passage through Douarnenez then on to the Pointe du Raz, classé « Grand Site de France ». La Pointe du Raz est un site naturel remarquable ; un véritable chef-d'œuvre de la nature face à l'impétueux Raz de Sein. Arrêt pour profiter du breathtaking panorama.
Retour à Quimper en fin de journée. Dîner à l'hôtel.
JOUR 3 – Bénodet et Le Guilvinec (85 km)
Breakfast at the hotel. Drive to Bénodet to board the Vedettes de l'Odet pour une croisière commentée sur l'Odet. Descendue des Montagnes Noires, l'Odet mérite bien son titre de « most beautiful river in France » et est réputée pour les numerous castles and manors visible on its shores. Return to the quay around noon.
Lunch in a traditional restaurant.
L'après-midi, route vers Le Guilvinec. Située au cœur du 1er port de pêche artisanale de France, Haliotika - The Fishing City welcomes you to the fascinating world of fishermen. Guided tour of Haliotika puis vous  assisterez à l'arrivée des bateaux suivie de la criée et dégusterez les délicieuses « Demoiselles du Guilvinec » accompagnées d'un verre de muscadet.
Retour à Quimper en fin de journée. Dîner à l'hôtel.
JOUR 4 – Concarneau et Pont-Aven (45 km)
Breakfast at the hotel. Drive to Concarneau.
Make an appointment with your guide conférencier in front of the Tourist Office in Concarneau for a guided tour of the famous and picturesque walled city and its cobbled streets lined with granite houses.
Route vers Aven Bridge en passant par le charmant thatched cottage village of Kerascoët. Déjeuner dans un restaurant traditionnel à Pont Aven, la cité des peintres et des moulins. Route du retour.