With the creation of its digital magazine, the Quimper Cornouaille Tourist Office is opening up a new dimension in the discovery of Quimper and the Sud-Finistère region, offering you a journey within a journey, an incomparable and unforgettable moment of discovery.
Discover Quimper and Cornouaille as you have never seen them before!
Register
Register
Register
Register
The iMagazine (i for interactive) "Quimper, capital city": a free application to download on the appstore and on Google Play
Real innovation in the field of digital tourism, the iMagazine takes the form of a free application to download on the app store and Google Play.
The iMagazine application "Quimper, Capital City provides the reader with a high-end digital media withmultimedia content interactive and incredibly rich.
Keep your holiday memories and share them with your friends!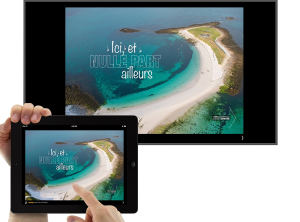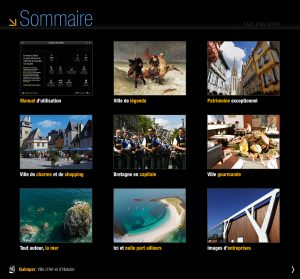 An immersion in the heart of the journey
Seductive and addictive, this new application offers a space to discover Quimper and Cornouaille through photo galleries of great quality and breathtaking beauty.
The discovery of heritage, the visit of captivating places and the encounter with an authentic culture is also done through videos and soundtrackThe guides of the tourist information office will make the immersion even more attractive.
The application also contains graphic treasures such as models of earthenware in 3DThis is the first time that a website has been designed with the purpose of making it easier for users to find the information they need.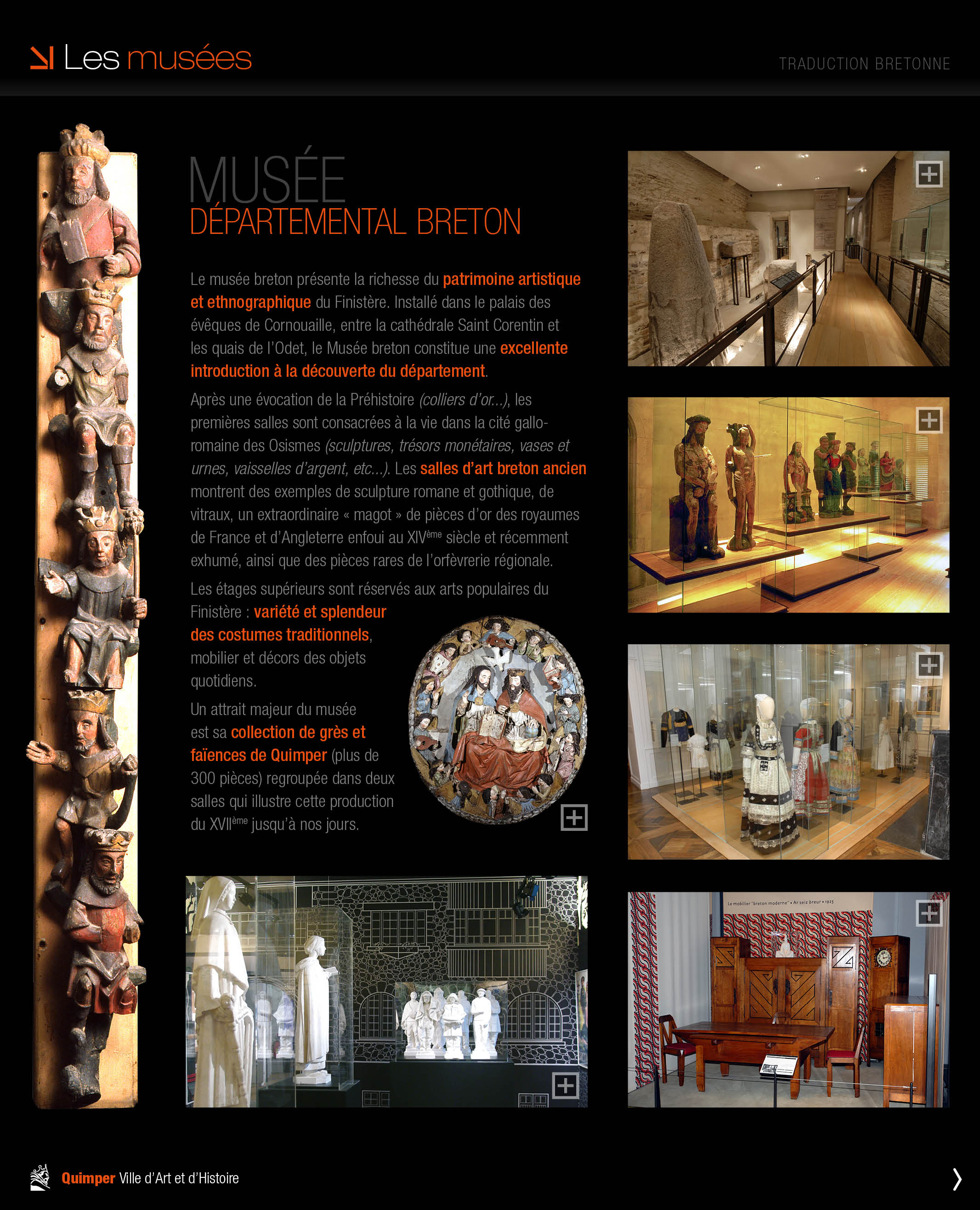 An exhaustive discovery of Quimper and South Finistère
Through 9 main themesThe reader is introduced to a magical region. Legends, arts, the city, history, culture... the iMagazine application "Quimper, ville capitale" allows an in-depth visit of what makes Quimper and its surroundings so attractive.
Experience the Glénan archipelago as if you were there, savour the local recipes and products and take full advantage of an authentic and preserved nature.
You will also discover that Cornwall is a land of great food and textile brands...
The application allows all this and more thanks to numerous videoss, the soundtrackss, the interviews audios and a quality of photos impressive.
The iMagazine application "Quimper, ville capitale" successfully combines digital technology and tourist discovery.
Intuitive navigation
By a simple swipe of the finger on the iPad or tablet, the reader navigates intuitively in the iMagazine.
Interactive galleries, transparency effects for in-depth visualization, 3D elements... the application gives pride of place to technology while being easy to use and to pilot.
Each chapter is enriched by touch tabs opening in transparency. The videos are operated by fingertip and extend the immersion in the discovery. The objects are presented from all angles thanks to the 3D.