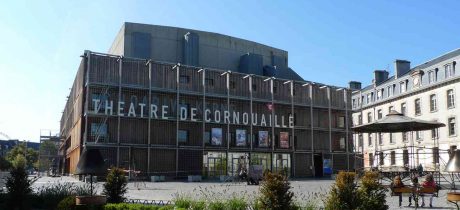 The Cornouaille Theatre
From September 1996 to May 1998, the construction of the Théâtre de Cornouaille was the biggest project in Finistère. This 700-seat establishment designed by the architects Nicolas Michelin and Finn Geipel took over from the Théâtre Max Jacob. The architecture of the Théâtre de Cornouaille is a constant dialogue between past and present: alternating wood, concrete and steel, the materials combine warmth and modernity. Although resolutely contemporary, the theatre blends harmoniously into its immediate environment, the building has been clad with a crown of ipe, a Brazilian wood.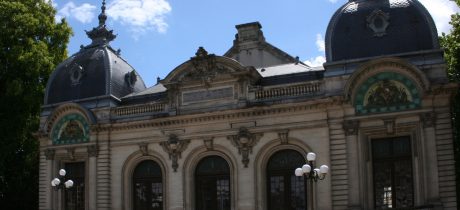 The Max Jacob Theatre
It was built between 1902 and 1904 by the architect Lafont. Following the bequest of an orchard to the town by Urbain Couchouren in 1893 to build a hospice, the town decided to build a theatre there. A trial and a settlement of accounts followed... This was the subject of Terrain Bouchaballe (novel and play by Max Jacob in 1923). In 1942, Gaston, Max's brother, was arrested in the theatre's garden (forbidden to Jews). He died in Auschwitz in 1943.
In 1997, the theatre was renamed "Théâtre Max Jacob".