L'Office de Tourisme de Quimper Cornouaille vous accueille dans le respect des gestes barrière : du lundi au vendredi de 9h30 à 12h30 et de 13h30 à 18h30 ; le samedi de 10h à 12h30 et de 13h30 à 18h.
En mai l'Office sera ouvert les dimanches 7 et 28 mai ainsi que le jeudi 18 mai de 14h à 17h.
♦ Hydroalcoholic gel available
♦ Ground markings to respect the safety distance
♦ Plexiglass on reception desks
You can also contact us by email at infos@quimper-tourisme.bzh or by telephone on 02 98 53 04 05.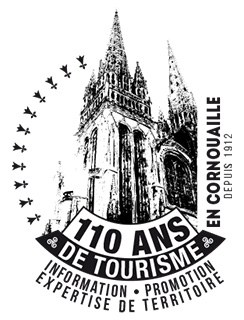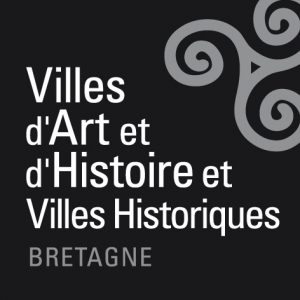 Welcome in quimper.
city of art and history.
Welcome to the Quimper Cornouaille Tourist Office. Let yourself be charmed by this mythical city in Brittany and its three ancient hearts. A gourmet town with lively shopping streets, the cultural capital of Brittany, the National Flowering Grand Prix, Quimper is situated in the heart of Cornouaille and its maritime landscapes at the end of the world, authentic and preserved.

Exposition Baradoz : « 4 Saisons 4 Amzer »

Exposition Baradoz : « 4 Saisons 4 Amzer » Pour sa grande exposition estivale, l'École de Broderie d'Art se met au rythme de la Nature et propose un voyage dans les archives de la maison, par le prisme des saisons. La collection de Haute-Broderie actant le départ de Pascal Jaouen de son fauteuil de directeur avait pour thématique les Quatre Saisons, leurs couleurs, les sensations provoquées, le changement... Retrouvez les dernières créations exposées en vis-à-vis de tenues des précédentes col...

Location

16, rue Haute - Locmaria - 29000 Quimper

Time

Du mar 4 avr 2023 au sam 9 sep 2023

Exposition « Marjatta et Jean-Claude Taburet, du légendaire celte à la délicatesse finlandaise »

Exposition "Marjatta et Jean-Claude Taburet, du légendaire celte à la délicatesse finlandaise" En 2023, le musée vous propose de retracer le parcours d'un couple iconique de la faïence de Quimper qui se posent en héritiers et rénovateurs de la longue tradition quimpéroise. Marjatta Taburet, originaire de Finlande, n'a de cesse de mêler les influences et sagas nordiques aux légendes et paysages bretons. Céramiste et peintre, elle intègre, avec son mari, le cercle fermé des peintres-faïenciers, q...

Location

14, rue Jean-Baptiste Bousquet - 29000 Quimper

Time

Du mar 11 avr 2023 au sam 30 sep 2023

Exposition de peinture « Les artistes de Art Quimper »

Exposition de peinture « Les artistes de Art Quimper » Du 2 mai au 15 juin 2023, exposition de peinture « Les artistes de Art Quimper » à la Maison des Associations Pierre Waldeck Rousseau L'association Art Quimper vous propose de découvrir les œuvres de différents peintres et leurs techniques, toutes différentes. Que ce soit l'acrylique, l'huile, l'émail ou la céramique, chacun travaille à sa façon, soit au pinceau, soit au couteau ou même avec une carte bancaire. Le petit + : rencontrez ...

Location

1, allée Monseigneur Jean-René Calloc\'h - 29000 Quimper

Time

Du mar 2 mai 2023 au jeu 15 jui 2023

Soirée anniversaire de la galerie d'art Art&Motion Gallery

Soirée anniversaire de la galerie d'art Art&Motion Gallery   Venez fêter le 2ème anniversaire de la galerie Art & Motion Gallery le jeudi 1er juin de 18h à 22h. → Soirée musicale (animée par DJ Tone Broker et Abdou) et artistique (avec des performances d'artistes). → Rue privatisée → 47 et 40 rue Saint-Mathieu, Place du 118ème R.I

Location

47, rue Saint Mathieu - 29000 Quimper

Time

Jeu 1 jui 2023 de 18:00 à 22:00

De la bête à l'habit – Exposition temporaire

Breton Departmental Museum

De la bête à l'habit Exposition temporaire du Musée Départemental Breton Quimper La part animale de l'habit breton ne saute pas aux yeux. Pourtant, l'animal se cache derrière matières, motifs, symboles ou même le vocabulaire associé au costume. Un joyeux bestiaire se trouve ainsi convoqué où animaux communs des contrées bretonnes tels moutons, cochons, coqs, sardines et autres castors se mêlent à des espèces beaucoup plus exotiques comme les chameaux, les émeus, les vers à soie ou les baleines...

Location

1, rue du Roi Gradlon - 29000 Quimper

Time

Du ven 2 jui 2023 au dim 31 déc 2023

Exposition : Couleurs, Matières & Savoir-Faire

Exposition : Couleurs, Matières & Savoir-Faire Exposition photographique dans le quartier de Locmaria. L'association « Lokmaria The Place To Be » réunit les artisans et commerçants du quartier de Locmaria. Berceau historique de Quimper, reconnu pour son église millénaire classée monument historique, ce quartier abrite aussi des professionnels engagés et passionnés. Une vingtaine d'acteurs et d'artisans d'Art participent ensemble à la valorisation de ce patrimoine. Par leur savoir-faire unique ...

Location

Locmaria - 29000 Quimper

Time

Du jeu 15 jui 2023 au sam 2 sep 2023

Summer Kemp'2023

Summer Kemp'2023

Summer Kemp'2023 Durant tout l'été, la ville de Quimper propose un programme complet d'animations culturelles et sportives. ♦ Concerts, spectacles, danse & fest-noz à L'Ephémère (jardin de l'Evêché), sport à Creac'h Gwen, patrimoine et expositions, pour les Quimpérois et les touristes et pour toute la famille, l'été sera animé dans la capitale de la Cornouaille ! Programme Summer Kemp'2023

Location

City centre, Quimper

Time

Du mer 21 jui 2023 heure 0:00 au dim 17 sep 2023 heure 0:00

Exposition : La Bohème, Toulouse-Lautrec et les maîtres de Montmartre

Exposition : La Bohème, Toulouse-Lautrec et les maîtres de Montmartre 29 juin - 15 octobre 2023 Ce projet d'exposition met en lumière les riches collections d'arts graphiques du musée d'Ixelles, actuellement fermé pour travaux. Ce fonds offre un très bel aperçu de l'œuvre graphique des artistes les plus talentueux de la fin du XIXe siècle. Parmi ceux-ci, Henri de Toulouse-Lautrec, Théophile Steinlen, Alphonse Mucha, Eugène Grasset ou bien encore Jules Chéret qui ont tous excellé dans le domain...

Location

40, place Saint-Corentin - 29000 Quimper

Time

Du jeu 29 jui 2023 au dim 15 oct 2023

MARATHON PHOTO CORNOUAILLE

MARATHON PHOTO CORNOUAILLE → Organisé par par le Collectif Photo Gabéricois (CPG), association loi 1901 dont l'objectif est de promouvoir la photographie. Le marathon photo est un événement incontournable pour tous les amateurs de photographie qui cherchent à développer leur créativité et leur capacité à travailler sous pression. En effet, cette épreuve de longue durée exige une grande résistance et une forte détermination pour pouvoir produire neuf clichés de qualité en seulement neuf heures....

Time

Sam 22 jui 2023 de 9:00 à 18:00