Find the press kits that can help you write your articles or prepare your reports.
Our team is at your disposal to give you technical assistance, to help you prepare and carry out your projects or to welcome you during your next visit to Quimper.
Do not hesitate to contact us!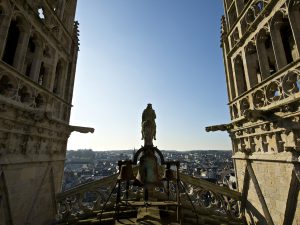 Quimper, City of Art and History
Quimper, labelled "Ville d'Art et d'Histoire" (City of Art and History) has more than one marvel to share with you. A city of gardens, a maritime city, a city of earthenware, Quimper offers today, thanks to its two ancient cores, one of the largest pedestrian areas of the major cities of Brittany
iMagazine, Quimper capital city
With the iMagazine application "Quimper, capital city", the Quimper Cornouaille Tourist Office offers you a journey within a journey, an incomparable and unforgettable moment of discovery.