Company L'Oiseau sur le toit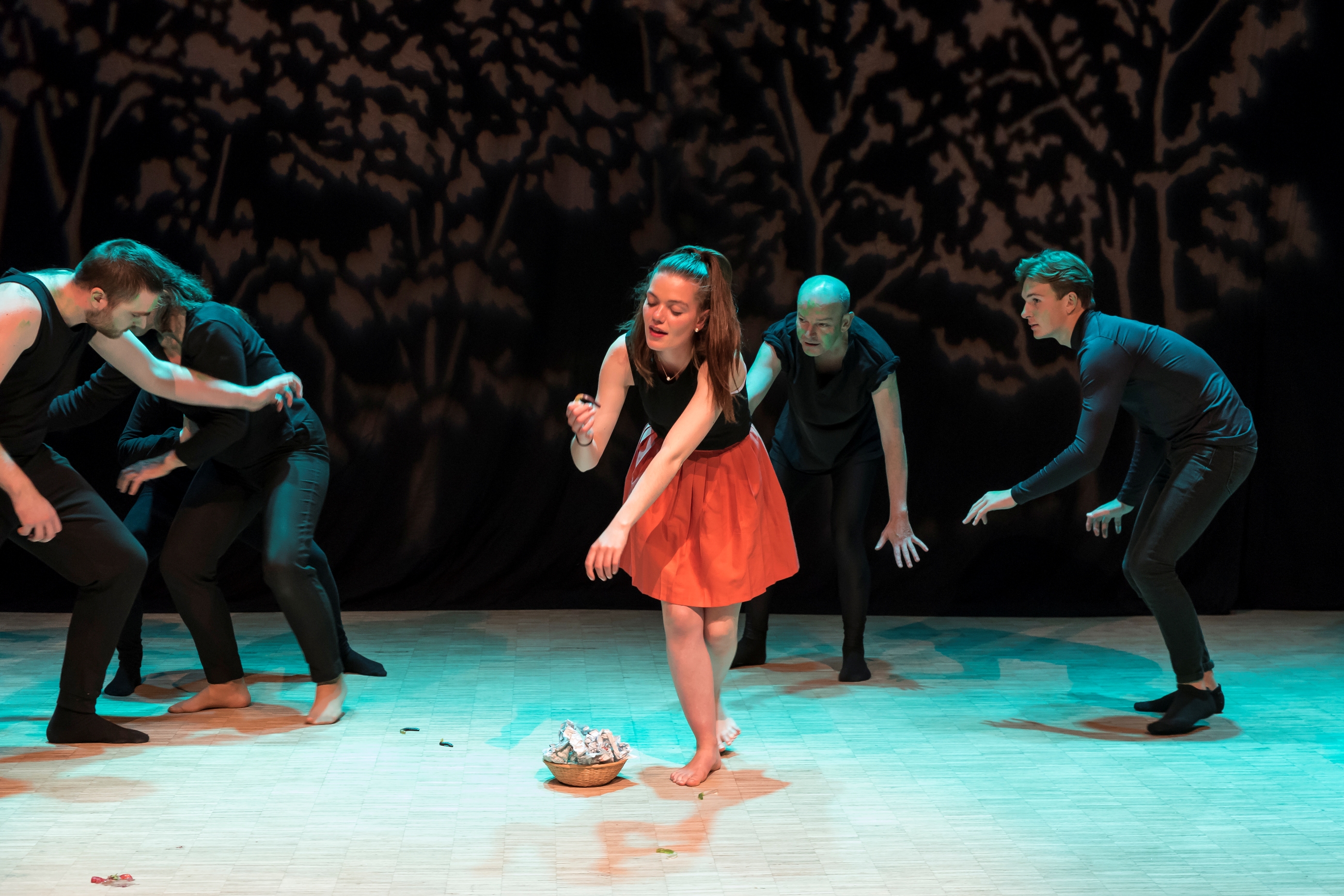 The Compagnie l'Oiseau sur le Toit is an association where the work of the sung and spoken voice rhymes with creation.
► In the very close relationship between the body and the voice, everyone is led to develop their vocal possibilities, to draw on their personal resources to inhabit a character, a text, a song.
► Travail en groupe et individuel dans nos ateliers hebdomadaires théâtre du lundi et jeudi, Un Corps une Voix, ainsi qu'avec l'atelier chant, Voix exquises, le vendredi, sur un répertoire jazz, variétés, musiques du monde.
► Avec le stage « La Voix de l'Acteur », sur 2 samedis en mars.
► L'OSLT s'est enrichi d'un 3eme atelier hebdomadaire, Mieux gérer son stress, le lundi: ce sont des séances de 1h de QiGong et de méditation.
► Specialising in intergenerational entertainment, la troupe présentera sa 19ème création intergénérationnelle sur scène à 20h les samedis 27 mai à l'Athéna (Ergué Gaberic) et le 3 juin au Théâtre de Cornouaille ainsi qu'à la fête de la Musique à 18h. Sans compter le fameux « Clafoutis théâtre », rendez- vous incontournable de décembre.
Tarifs représentations spectacle 2023 :
Adultes : 12€
Under 18s: €5
Geolocation
Company L'Oiseau sur le toit
1, allée Monseigneur Jean-René Calloc'h 29000 QUIMPER
Get directions